Welcome back to the Drupal Advent Calendar for another door opening.
Today's module is another simple one, but one that I have found to be surprisingly effective.
The module is called Antibot, and it helps protect your site from bots that like to create fake or spam form submissions.
On the surface, its mechanism seems fairly simple. It requires the submitter to have Javascript enabled for submissions to be accepted. I'm sure that at least some of the bots these days can fake Javascript, but I've used Antibot on several sites that had serious problems with submissions by bots, and after implementation the bot submissions dropped to almost nothing.
The module is easy to use. It has a configuration screen where you need to put the form IDs of forms you want it to protect. It has an option you can temporarily turn on to check you are using the correct form IDs, and it will also confirm which forms are protected.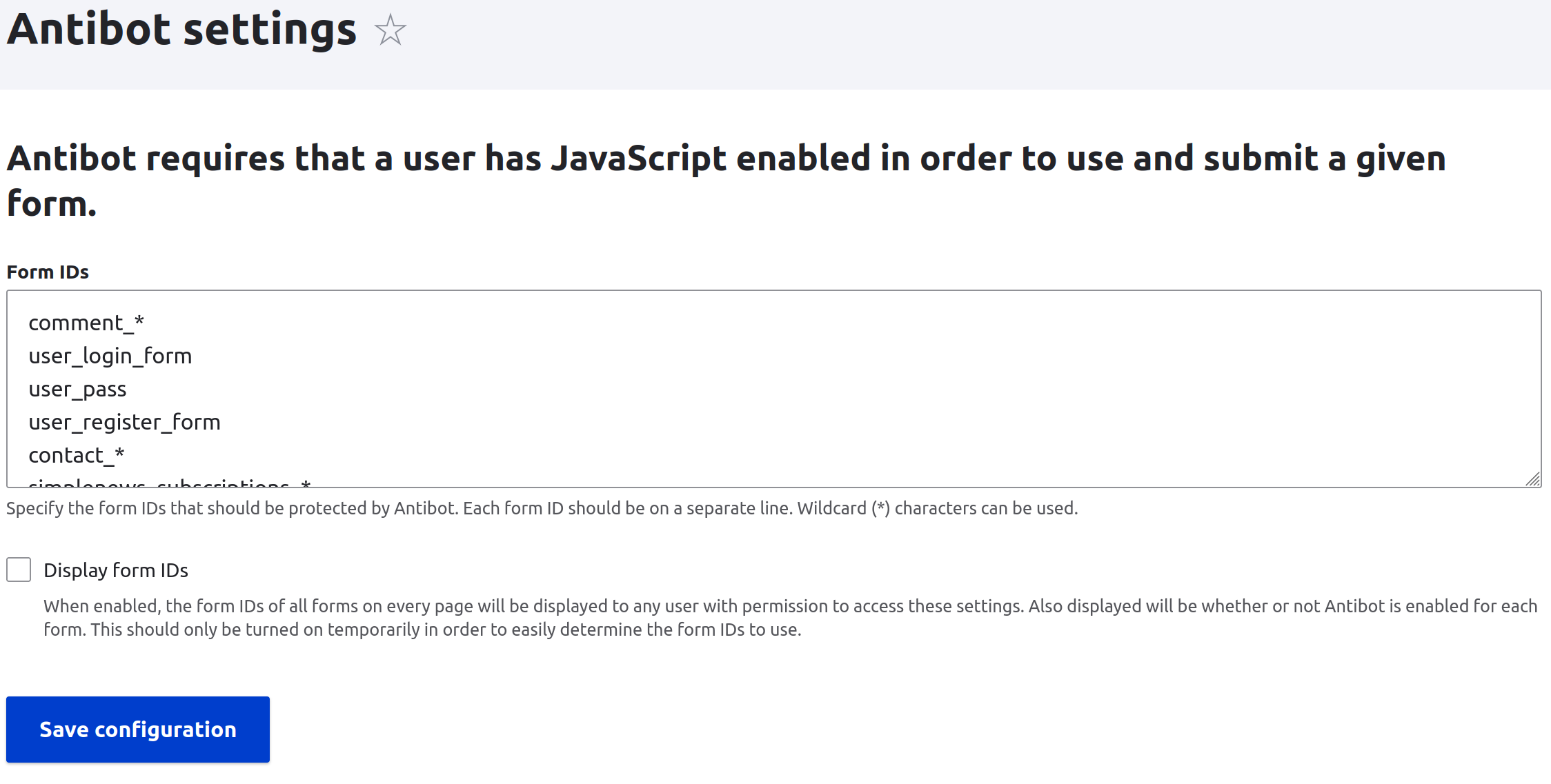 Once your forms have been added, it does a good job of cutting down unwanted submissions without being too obtrusive to your users.
Today's entry was short, but I hope useful.
Join me again tomorrow, when I have something a little festive planned.